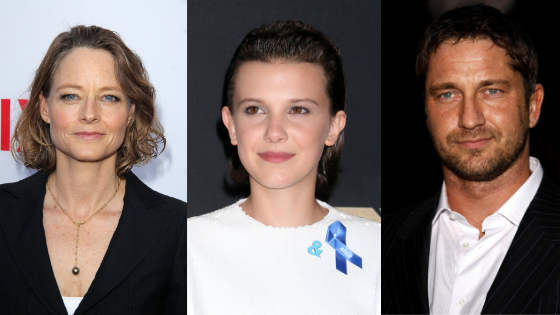 If you suffer from hearing loss, are deaf, hard of hearing, wear a hearing aid or have tinnitus – it can be difficult to find people in the public eye to relate to.
In actual fact, there is a wide plethora of actors and musicians with conditions that affect their hearing. Just like you, they have had to overcome difficult struggles ranging from tinnitus to being completely deaf. Some have had problems since birth, and others have found loud noise exposure throughout careers to be the cause of their issues.
Either way, despite suffering from a range of hearing loss issues, these celebrities have not let their ears get in the way of success. In no particular order, here's 15 celebrities with hearing loss.

Whoopi Goldberg

One of the few actresses to win an Oscar, Emmy, Tony and a Grammy, Whoopi Goldberg has been in over 150 films. She is best known for her roles in Sister Act, The Color Purple and more recently as a talk show host on The View.
Whoopi wears hearing aids on both sides which are covered by her trademark dreadlocks. She's also involved in the Starkey Hearing Foundation, whose goal (like a few others companies) it is to make hearing aids more accessible around the world. Whoopi's incredible wit has never diminished over the years, and she continues to campaign for people to avoid loud noise exposure to protect their hearing.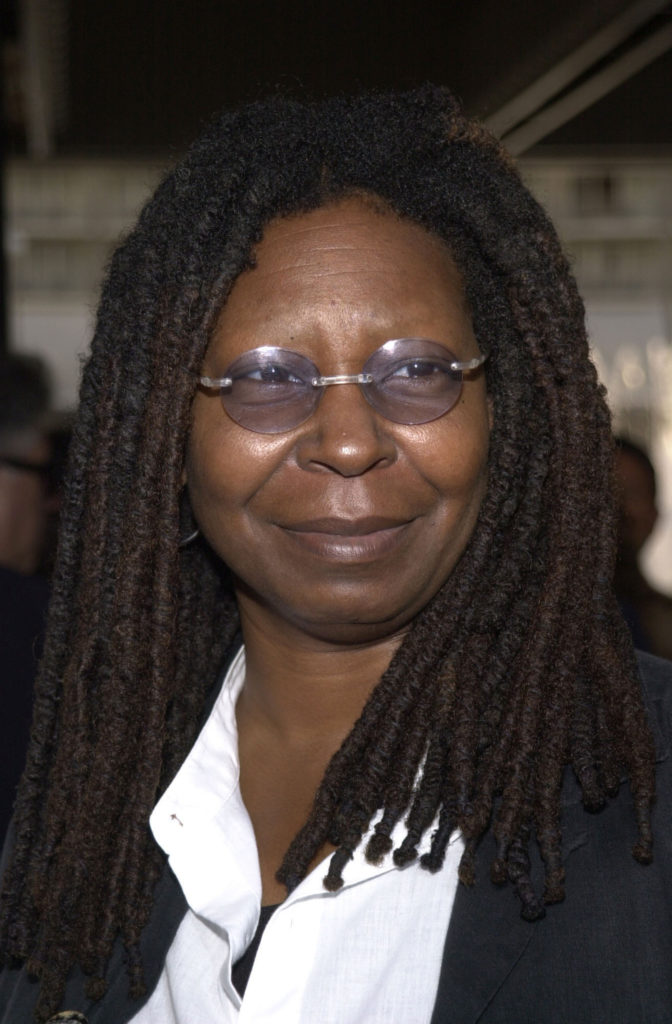 Phil Collins

Years of being a musician touring and recording have taken their toll on Phil Collins' hearing. He was diagnosed with sudden deafness in his left ear, after noticing a strange feeling in his ear, which he initially put down to water being in the ear.
Eventually, much of the hearing of his left ear returned (doctors later connected his condition with stress). However, Phil aired on the side of caution and ceased touring after his diagnosis for many years, until recently announcing his 2019 "Not not dead yet!" tour.
Barbra Streisand

American Singer and actress Barbra Streisand has sold over 72 million albums worldwide. She's best known for hits including Memory, Women In Love and The Way We Were.
Unbeknown to many, Barbra has in fact suffered from tinnitus since she was 9 years old. She described it as a ringing in her ears that never went away. It has not stopped her success however, which came long after she first noticed symptoms.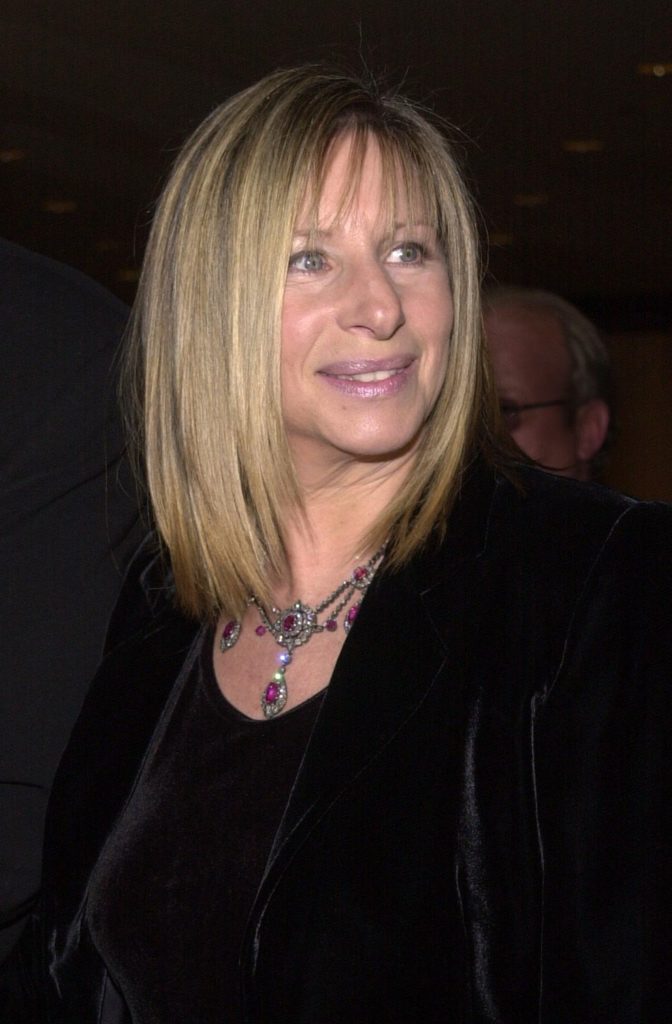 Bill Clinton

Even the former president of The United States isn't immune to hearing problems. Bill Clinton has noise-induced hearing loss, which stems from years of loud political rallies, the use of rifles as well as listening to loud music growing up. Bill now wears hearing aids, as he has trouble following conversation in a crowded room.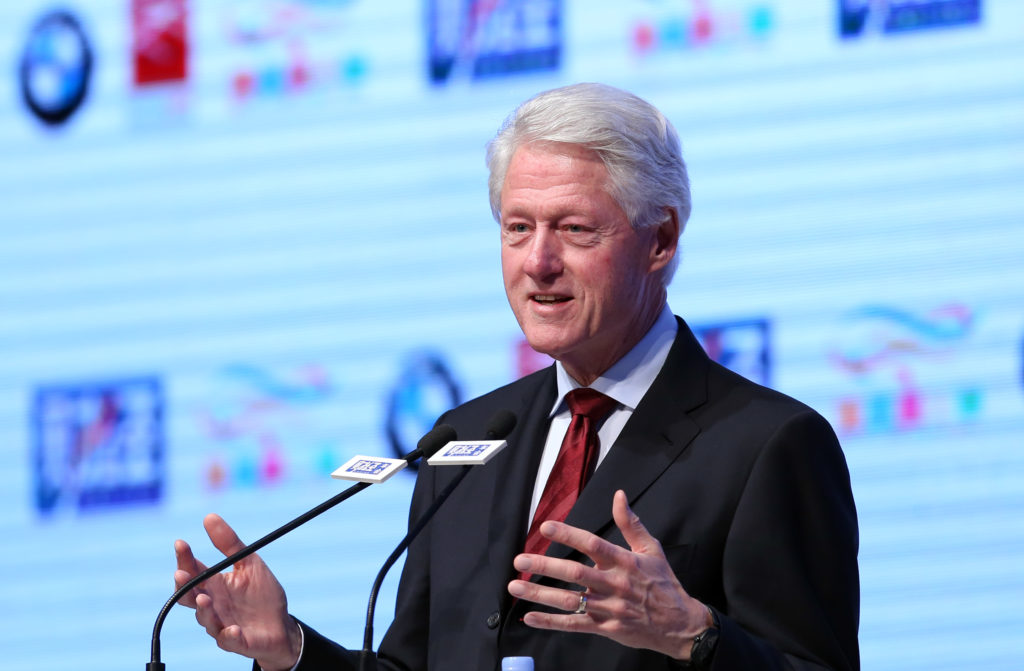 Halle Berry

Hollywood superstar Halle Berry is the epitome of glamour, but she too suffers from hearing loss as well as diabetes. That hasn't stopped her from becoming one of the top-grossing actresses of all time, starring in movies such as Catwoman, Die Another Day and Monster's Ball.
Halle was in an abusive relationship, and following a blow to the head she lost hearing in her right ear. She has since used her experience to help other sufferers of domestic violence, through her work for The Jenesse Center.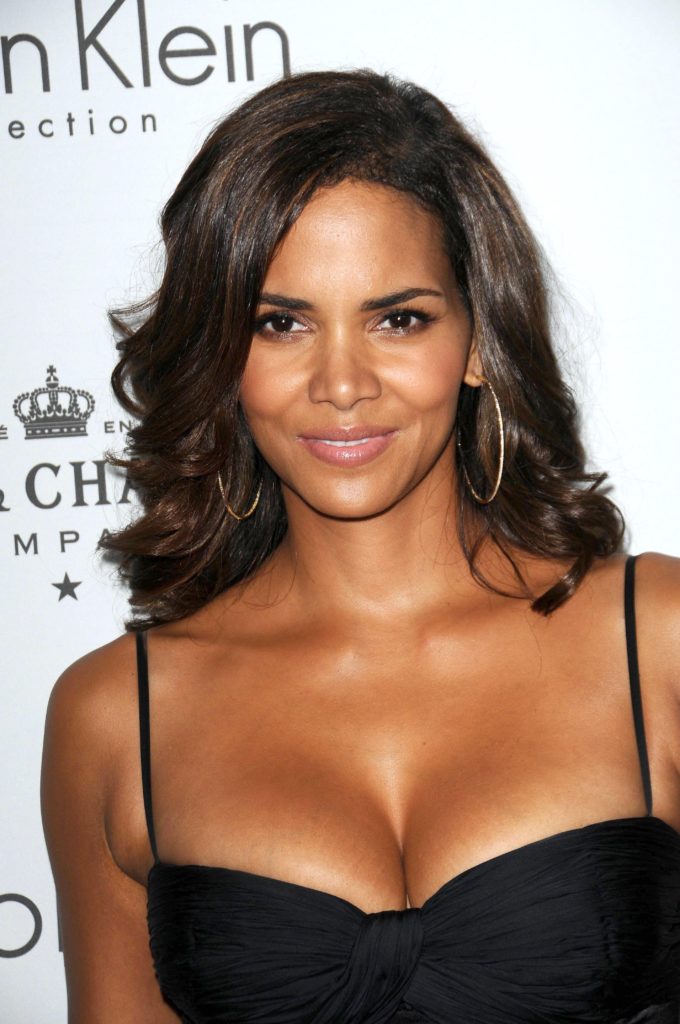 Amanda Lynn Harvey

Being deaf was no barrier to competing on America's Got Talent for Amanda Lynn Harvey, who began having trouble with her hearing at a young age.
Amanda has Ehlers-Danlos syndrome, which is a connective tissue disorder. She was majoring in vocal music education when she lost her remaining hearing, causing her to drop out of college.
She has since become an ambassador for No Barriers, which helps people with disabilities overcome challenges associated with their condition.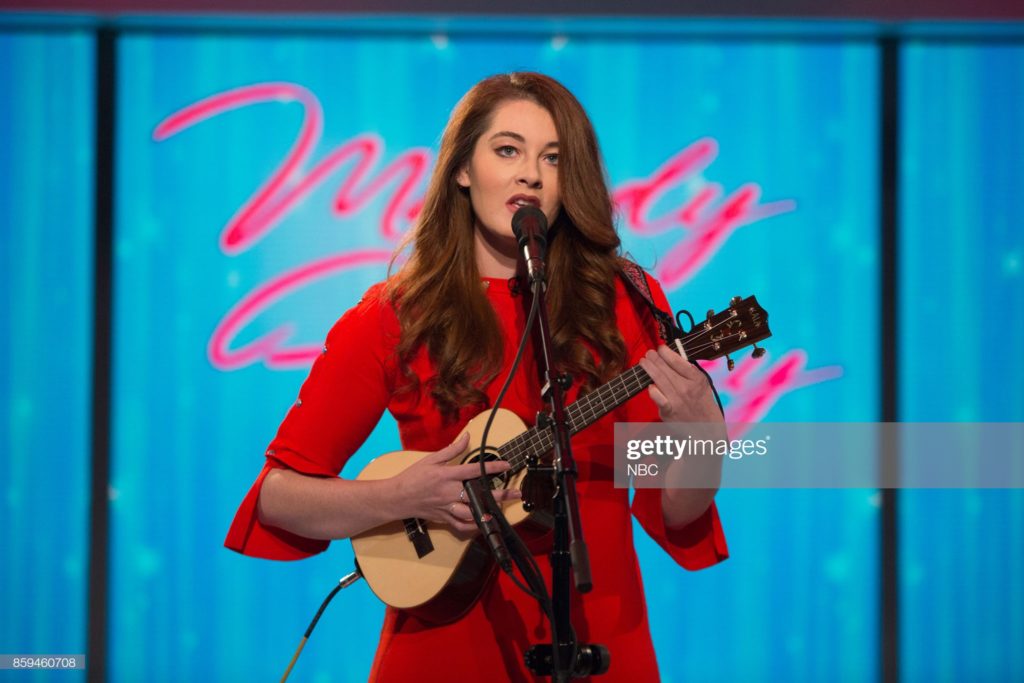 William Shatner

Even the captain of the USS Enterprise has had trouble with his hearing. William Shatner has tinnitus, and he found the condition difficult to deal with, even contemplating suicide at one point.
William told the American Tinnitus Association: "My tinnitus once buried me in a negative place where you are now. My tinnitus began while I was filming a Star Trek episode. I was standing too close to a special effects explosion, and it resulted in tinnitus."
He now works with the association to raise awareness about the condition, including soldiers in combat, who are exposed to loud noise and face permanent hearing damage as a result.
Stephen Colbert

Actor, comedian and talk show host Stephen Colbert is deaf in his right ear.
When he was younger, Stephen had surgery to correct a perforated eardrum, which caused inner ear damage. The damage meant Stephen was unable to pursue a career in marine biology. Through his career in entertainment he followed instead, he now has a net worth of $45 million.
Stephen remains upbeat about his diagnosis, even once performing a 'trick' on David Letterman, showing how he is able to fold his damaged ear in half and pop it out again just by smiling.
Gerard Butler

Scottish actor Gerard Butler is best known for his roles in Phantom Of The Opera, The Bounty Hunter and Law Abiding Citizen.
When he was a child, Gerard had surgery on his ear, which left him hard of hearing in his right ear. He also suffers from tinnitus. Neither condition stopped him from getting a law degree or becoming a successful actor.
Jodie Foster

Jodie Foster is an actress who has starred in movies such as The Silence Of The Lambs, The Brave One and Taxi Driver.
Jodie suffers from hearing loss and has been seen wearing hearing aids on many occasions. Despite this, Jodie has gone on to act and direct many productions, throughout her very successful career.
Millie Bobby Brown

At the tender age of just 15, Stranger Things star Millie Bobby Brown has never taken an acting class or singing lesson in her entire life.

Millie was born with partial hearing loss in one of her ears, which was treatment was unsuccessful in resolving. She is now completely deaf in that ear.
Despite the fact that she cannot fully hear herself when performing, she does not allow this to stop her, telling Variety: "I just started to sing, and if I sound bad, I don't care, because I'm just doing what I love."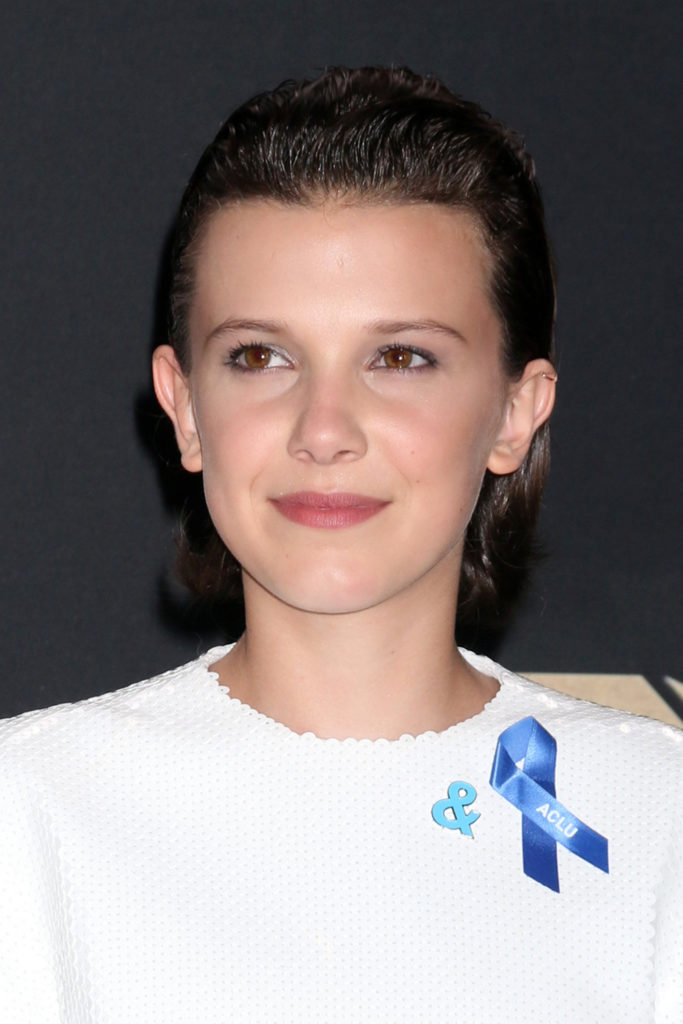 Will.i.am

Black Eyed Peas frontman Will.i.am is one of the most talented singers and producers in the world.
He also suffers from tinnitus, which he says will lead to permanent hearing loss. After a visit to his doctor, he was told his hearing range is that of someone "much older" than him.
Imitating his tinnitus as a high pitched ringing sound in a 2011 interview, Will.i.am joked that he is constantly turning up the TV to drown out the sound.
Kiefer Sutherland

Years starring in action films along with loud gunshots and special effects have taken a toll on Kiefer Sutherland's hearing.
Kiefer suffers from complete hearing loss in one ear, and partial hearing loss in the other. As a result, he has to have cues to complete his lines on set. Despite being partially deaf, he continues to be busy with upcoming films and projects, showing that you can continue to be a successful actor even with hearing problems.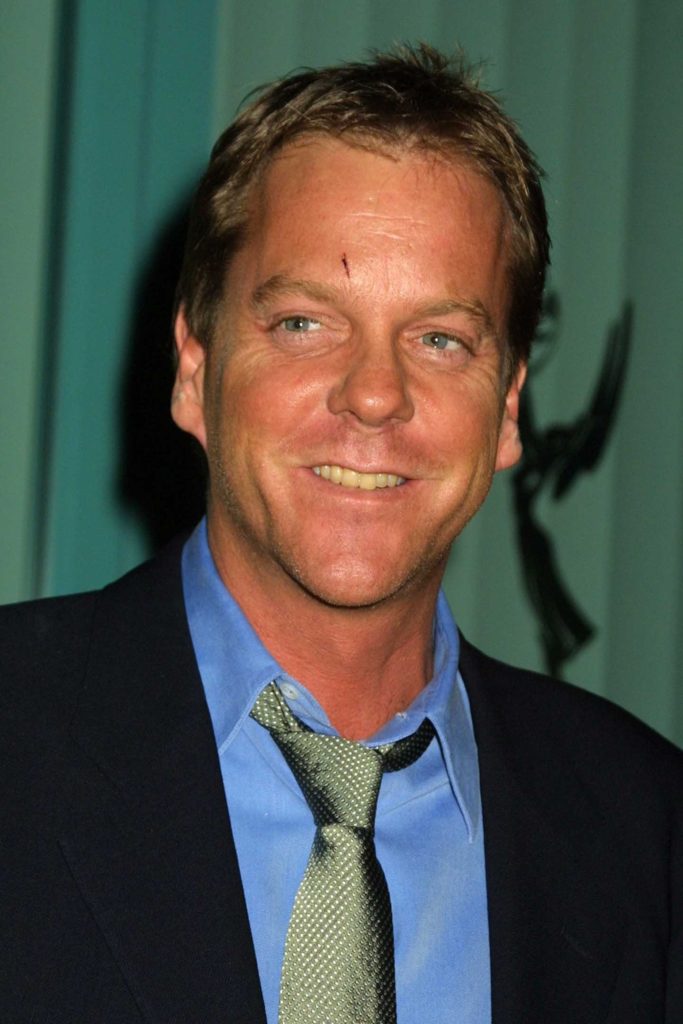 Sean Berdy

American actor Sean Berdy is best known for his role in The Sandlot 2 and Switched At Birth.
He was born completely deaf, and has been praised for inspiring others to learn sign language. Sean has also won awards for his magic shows, proving endless talent doesn't stop just because you have a disability.
Chris Martin

Coldplay frontman Chris Martin blames listening to loud music as a teenager as the reason behind his tinnitus, which he has had for over a decade.

However, Chris said the ringing in his ears and the accompanying headaches haven't got worse due to protecting his ears later in life, after he first noticed symptoms.
If you thought you were alone with being deaf, hard of hearing or your tinnitus, we hope this list has proved you wrong! Especially if you have dreams of becoming successful in the entertainment industry, or any other field for that matter.
As the above examples have shown, determination to succeed is what counts above all else, and you absolutely can live your dream despite being deaf, hard of hearing or have another hearing condition.